The Week in Movie Trailers: Marvel's 'Black Widow,' 'Morbius,' 'The Lovebirds' and More
Fri, 17 Jan 2020 22:35:50 GMT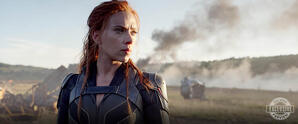 MUST-WATCH TRAILERS Black Widow confronts an Avenger's past: Marvel Studios released a "special look" at Black Widow, the first entry of the MCU's Phase Four, and it qualifies as a new trailer for the upcoming action blockbuster. See newly Oscar-nominated stars Scarlett Johansson and Florence Pugh in the spot below and catch it in theaters on May 1. Morbius introduces Marvel's bat-man: Another Marvel movie, which may or may not be...
The Week in Movie News: 'Bad Boys 4' and 'National Treasure 3' in the Works, Taika Waititi for 'Star Wars' and More
Fri, 17 Jan 2020 21:43:41 GMT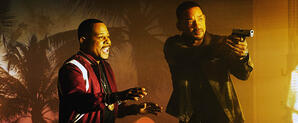 Need a quick recap of the past week in movie news? Here are the highlights: Bad Boys will ride again: It took eight years to get one Bad Boys sequel and another 17 years to get a second. Sony's looking to move a little faster on Bad Boys 4, though, as The Hollywood Reporter has the scoop, appropriately on the release date of Bad Boys for Life, that screenwriter Chris Bremner is already working on a script for the next installment. Nicolas Cage digs...
'The Rhythm Section' Tickets Now on Sale: Watch Exclusive Clip and Featurette
Fri, 17 Jan 2020 17:00:00 GMT

Directed by Reed Morano (The Handmaid's Tale, Power) and starring Blake Lively, The Rhythm Section follows Stephanie, a woman who suffers the tragedy of losing her beloved family in a horrific airplane accident. As Stephanie deals with her devastating loss, however, she discovers that the plane crash was no accident, which sets her on a fierce course to exact vengeance against those responsible. With tickets now on sale here at Fandango, we have an exclusive clip and featurette...
Watch Oscar-Nominated Short Films in Theaters: Exclusive Trailer
Fri, 17 Jan 2020 16:00:00 GMT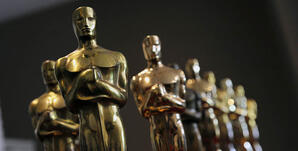 This week's announcement of the nominations for the 92nd Academy Awards has prompted many a dedicated movie fan to revisit and/or discover feature films that have nabbed nominations. Happily, it will once again be possible to enjoy Academy Award-nominated short films on the big screen, thanks to ShortsTV™, which will release a three-compilation showcase of select titles. Presented in three separate programs -- animated, documentary and live action -- the short films cover a...
'Once Upon a Time in Hollywood' Named Best Picture at the Critics' Choice Awards
Mon, 13 Jan 2020 18:57:30 GMT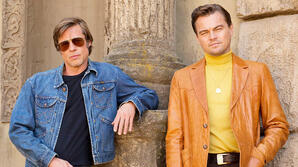 Quentin Tarantino's Once Upon a Time in Hollywood was the big winner at this year's Critics' Choice Awards, which honors the best in movies and television from the last year. In addition to being named Best Picture, Once Upon a Time in Hollywood earned Tarantino an award for Best Original Screenplay while Brad Pitt was named Best Supporting Actor for his role. The movie's production design, by Barbara Ling and Nancy Haigh, also won. Other winners Sunday night included...
2020 Oscar Nominations: 'Joker' Leads With 11!
Mon, 13 Jan 2020 18:17:39 GMT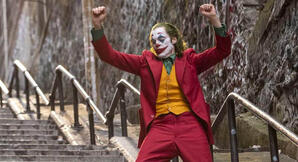 For the second year in a row, a comic book movie has been nominated for Best Picture at the Oscars. The Academy of Motion Picture Arts & Sciences announced their nominees this morning and gave the most love, with 11, to Joker, a drama based on the titular DC Comics villain. Joaquin Phoenix, who plays the character in Joker, also became the second person in history to be Oscar-nominated in the role. Heath Ledger posthumously won for his portrayal of the Joker in The Dark Knight in 2009....
Watch Exclusive 'Bad Boys For Life' Clip: Good Men
Mon, 13 Jan 2020 18:00:00 GMT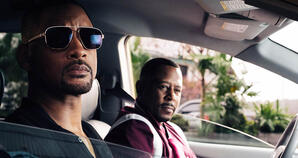 Veteran police detectives Mike Lowrey (Will Smith) and Marcus Burnett (Martin Lawrence) are the best of friends, which is abundantly obvious in their new adventure, Bad Boys For Life. Over the years, they've learned to trust one another with their very lives, which doesn't ever keep them from happily cracking wise about the other. Their trust, however, is sorely tested by events that occur when they go up against their most fearsome foe yet. In our exclusive clip, Mike and Marcus...
Next 3 Suspense Dramas: 'A Quiet Place Part II,' 'The New Mutants,' 'Antlers'
Mon, 13 Jan 2020 16:00:00 GMT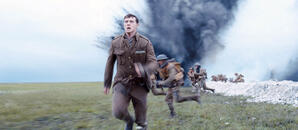 Suspenseful dramas take many forms, as well illustrated by Sam Mendes' 1917, winner of two Golden Globe Awards. In the wartime thriller, two soldiers (Dean-Charles Chapman, George MacKay) must race the clock and cross dangerous enemy territory to deliver a vital message before hundreds of lives are lost in a battle that is doomed to defeat. Now that 1917 has opened in theaters nationwide, we began wondering what future suspenseful pictures await. Here are three upcoming dramas that look...
The Week in Movie Trailers: 'The New Mutants,' 'Birds of Prey,' 'First Cow' and More
Sat, 11 Jan 2020 01:00:16 GMT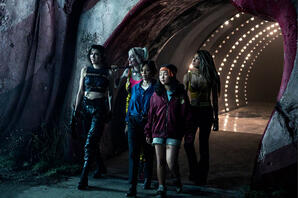 MUST-WATCH TRAILERS The New Mutants is finally being unleashed: Marvel and 20th Century Fox released a new trailer for the long-delayed comic book movie The New Mutants, formerly intended to be a part of the X-Men franchise, along with confirmation of a new release date. Watch the spot below and finally catch the superhero horror movie in theaters on April 3. Birds of Prey rounds up likeminded antiheroes: DC and Warner Bros. dropped a second trailer for Birds of...