Watch Exclusive 'Searching' Vignette: We Are What We Hide
Wed, 15 Aug 2018 17:00:00 GMT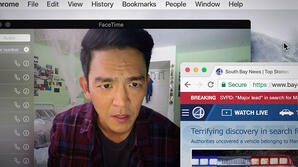 Surely it is every parent's worst nightmare for a child to go missing. The nightmare is compounded when the hours stretch into days, without a single lead as to what happened. David Kim (John Cho) is faced with just such a nightmare in Searching when his 16-year-old daughter Margot goes missing. Consumed with desperation, David finally decides to search where no one else has looked: his daughter's laptop. Our exclusive video from the hyper-modern thriller gives a sense of David's...
When and Where to Find this Fall's Big Awards Contenders
Wed, 15 Aug 2018 16:17:04 GMT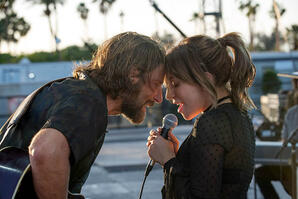 The first wave of big movies premiering at the Toronto, Venice and New York film festivals have been announced. Soon, we'll also hear about the full slates debuting at Telluride and the rest of the major fall cinematic showcases. Most of next year's Oscar and Golden Globe nominees are sure to be among these titles. We'll have to wait to hear from critics and festivalgoers which ones are strong contenders when they do actually screen at these events, but for...
Watch Exclusive 'A.X.L.' Clip: You Wanna Play?
Tue, 14 Aug 2018 17:00:00 GMT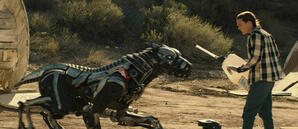 Every boy loves to play with his dog. As our acrobatic, exclusive clip from A.X.L. shows, however, that equation becomes seriously skewed when the boy is a teenager and the dog is, well, not quite the kind of pooch we see everyday! After watching this clip, in fact, you will believe a dog can fly. Alex Neustaedter stars as teenaged Miles. He develops a special friendship with a dog who just happens to be a robot. Known as A.X.L., the dog is a scientific project, but ancient instincts take...
What is 'Alpha'?
Tue, 14 Aug 2018 16:33:20 GMT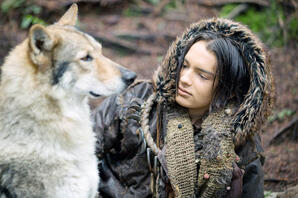 Everyone knows that dogs are man's best friend, but do you know how that came to be? Sony's new historical drama Alpha answers the age-old question with a fictional depiction of the first human to have a loyal canine companion. Here's everything you need to know about the movie: What is Alpha about? The premise of Alpha involves the first bond between early man and an ancestor of today's domestic dog. Set in Europe about 20,000 years ago, during the...
First Look at Disney's Live-Action 'Mulan'; Here's Everything We Know
Mon, 13 Aug 2018 23:19:34 GMT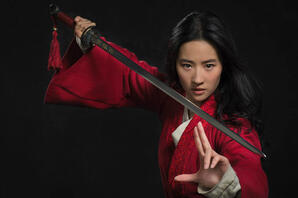 The animated film version of Mulan in 1998 combined action, comedy, music and drama to thrilling effect. Based on a Chinese legend, it told the story of a courageous young woman who posed as a man so that she could join the Chinese army in place of her elderly, frail frather and help defend her country against ruthless invaders. With the start of production, Disney has now released a first-look photo of Liu Yifei in the upcoming live-action version (above). Here's all we know about...
First Look at Isabela Moner in 'Dora the Explorer'; Here's Everything We Know
Mon, 13 Aug 2018 21:27:36 GMT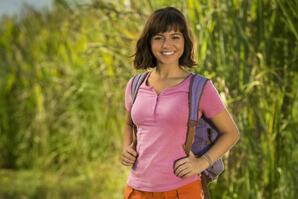 Educational TV show Dora the Explorer began a long run on Nickelodeon in 2000 and proved to be immensely popular over its 172 episodes. It spawned toys, books, video games, foreign adaptations, stage adaptations and a sequel series. Now a big-screen version is on its way. Our first look at Isabela Moner in Dora the Explorer (above) shows the young actress to be every bit the intrepid explorer. Here's everything we know about the project, which just began production. Who is Dora...
Next 3 Monster Movies: 'Overlord,' 'Fantastic Beasts 2,' 'Hellboy'
Mon, 13 Aug 2018 21:17:47 GMT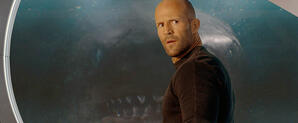 Action thriller The Meg, featuring Jason Statham vs. a giant shark (above), enjoyed a robust opening at the box office this past weekend. The popular response to the film reminded everyone that sharks + summer = big interest for moviegoers. It's not just sharks and summer, though. The giant size of the shark in The Meg put it in a league with other classic monsters in movie history, which made us curious about upcoming monsters that will be featured on the big screen. Here are three...
The Week in Movie News: The Future of DC Movies, the Latest on Spider-Man and His Spinoffs and More
Fri, 10 Aug 2018 22:00:00 GMT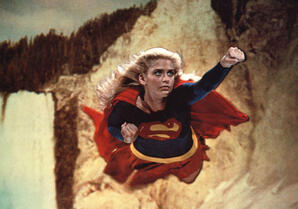 Need a quick recap of the past week in movie news? Here are the highlights: BIG NEWS Supergirl returns: Warner Bros. is giving Superman's cousin another shot at the big screen, as a new Supergirl movie is now in the works with a 22 Jump Street writer handling the script. Read more about the movie as well as updates on other future Worlds of DC movies here. And read about the villain announced for DC's Birds of Prey here. ...
'Wonder Woman' Star Gal Gadot Joins 'Wreck-It Ralph' Sequel; Here's Everything We Know
Fri, 10 Aug 2018 21:55:16 GMT With the Oscar-nominated Wreck-It Ralph, Disney tapped into nostalgia for all kinds of video games, from 1980s classics to modern-day standards for various age groups. This fall, the animated feature's sequel will enter the much larger arena of the internet. Titled Ralph Breaks the Internet: Wreck-It Ralph 2, the movie will feature an array of jokes for all ages involving Wi-Fi, eBay, traffic-baiting listicles, pop-up ads, and simple app games for toddlers. The sequel will also...