Today in Movie Culture: Thanos Reviews the Best Picture Nominees, the True Stories of 'BlacKkKlansman' and 'Bohemian Rhapsody' and More
Sat, 23 Feb 2019 01:03:41 GMT Here are a bunch of little bites to satisfy your hunger for movie culture: Oscar Nominees Recap of the Day: The Oscars are just a few days away, and for the occasion, the animated web series Villain Pub got Thanos from Avengers: Infinity War to comment on all the Best Picture contenders, including A Star is Born, Green Book and fellow Marvel movie Black Panther: Actor in the Spotlight Speaking of the Oscars, Best Actor nominee Willem Dafoe, who can...
'The Angry Birds Movie 2': See Exclusive Character Posters, Watch New Trailer
Thu, 21 Feb 2019 17:00:00 GMT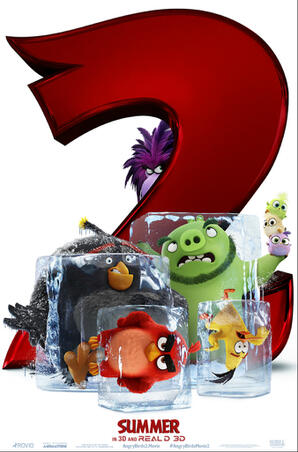 Don't get them mad! A competitive yet friendly collection of flighted creatures gather in The Angry Birds Movie 2. Led by the feisty Red (voiced by Jason Sudeikis), they have proven their ability to overcome great odds in order to defend their home on Bird Island against invaders, such as villainous pigs, in the past. Our exclusive debut of the teaser poster suggests an icy location where the new animated adventure will be heading. Check it out below. And take a look...
Today in Movie Culture: 'Captain Marvel' Parody, Oscar Nominee Impersonations, 'Lego Movie 2' Easter Eggs and More
Tue, 19 Feb 2019 21:31:03 GMT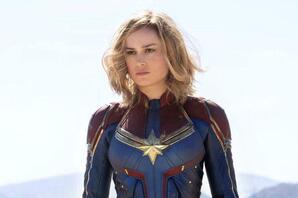 Here are a bunch of little bites to satisfy your hunger for movie culture: Movie Trailer Parody of the Day: Captain Marvel tickets are now on sale, and while we wait for the release of the highly anticipated next entry of the Marvel Cinematic Universe, it's time to watch a Toon Sandwich animated parody of the movie, in which the titular hero's biggest weapon is her snarky attitude: Celebrity Impersonations of the Day: In...
The Week in Movie News: First 'Frozen 2' Trailer; New 'Terminator' Title and More
Fri, 15 Feb 2019 22:44:53 GMT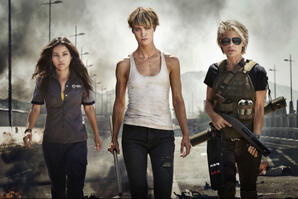 Need a quick recap of the past week in movie news? Here are the highlights: AWARDS BUZZ Terminator 6 has a new name: The next installment in the Terminator franchise, a retconning reboot that will bring back Linda Hamilton and Arnold Schwarzenegger, has a new working title: Terminator: Dark Fate. Find out everything else we know about the sequel here. AWARDS BUZZ The Favourite leads the BAFTA winners: Awards season continued last weekend with the...
Next 3 Incredible Real-Life Stories That Inspired Movies: 'Tolkien,' 'Rocketman,' 'Ford vs. Ferrari'
Fri, 15 Feb 2019 21:31:40 GMT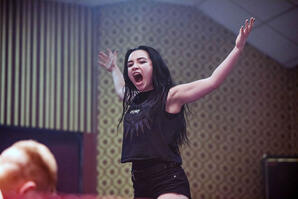 The true story behind Fighting With My Family is as surprising as it is compelling. Raised in a wrestling family, Saraya "Paige" Bevis (Florence Pugh) left behind her family and friends in England so she could gain big-time success in America. The film opened in limited release over the weekend and will expand into more theaters later this week. Here are three more incredible real-life stories that inspired upcoming movies. Tolkien As a young man, writer J.R.R....
Exclusive: 'Mia and the White Lion' Teaser Trailer
Thu, 14 Feb 2019 18:00:00 GMT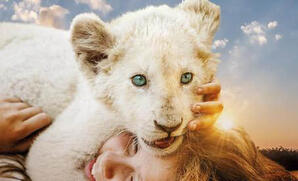 A young girl must leave behind everything she knows in London when her family moves to South Africa in Mia and the White Lion. As might be expected, the adjustment is very hard for the reluctant Mia. So she is as surprised as anyone when a lion cub named Charlie unexpectedly becomes her first friend, stealing her heart and easing her transition. In our exclusive debut of the teaser trailer, we get a glimpse of the story, as well as the challenge that arises a few years later. What will...
Edgy Octavia Spencer Stars in 'Ma'; Here's Everything We Know
Wed, 13 Feb 2019 19:19:30 GMT
Octavia Spencer, who won an Academy Award for her performance in acclaimed social drama The Help, has teamed again with that film's director. Ma, however, is most definitely not a social drama. Instead, Ma looks to be a positively chilling psychological thriller. Read onward to learn all we know. Who stars? Octavia Spencer stars as Sue Ann, better known as Ma. When she is introduced, she appears to be a mysterious character, possibly in a supporting role. Very quickly, however,...
Here's Your 2019 Oscars Ballot, Plus: Where To Watch Every Best Picture Nominee
Wed, 13 Feb 2019 19:11:02 GMT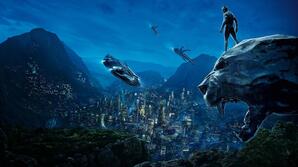 As Oscar night approaches, we at Fandango want you to be able to enjoy this year's Academy Awards to the fullest. Hosting an Oscars party? Want a way to keep track of all your predictions? We've created this handy Oscars ballot that you can print out and use at home when the show airs live on ABC this February 24. Check it out below, and click on the image to enlarge and print. If you still need to play catch-up when it comes to watching this year's Best...
Watch Exclusive 'Fighting With My Family' Clip: On the Phone
Wed, 13 Feb 2019 18:00:00 GMT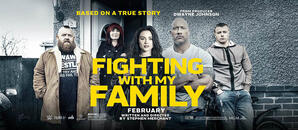 Aiming to become a star, Saraya "Paige" Bevis (Florence Pugh) leaves behind her family and friends in England to achieve big-time wrestling success in America. She's already proven her athletic prowess, so how can she distinguish herself from every other wannabe wrestler and really shine? Sometimes, it all comes down to an opportunity. In our exclusive clip from Fighting With My Family, Dwayne Johnson shares some unexpected news on the phone with Paige's family in England,...