Today in Movie Culture: 'Avengers: Endgame' 1980s Style, How 'Captain Marvel' Should Have Ended and More
Thu, 25 Apr 2019 22:05:41 GMT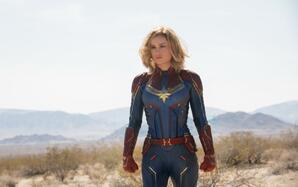 Here are a bunch of little bites to satisfy your hunger for movie culture: Alternate Timeline Movie of the Day: Ready for Avengers: Endgame? Heading to the multiplex tonight to be one of the first to see it? Well, fans in another dimension have already been enjoying it for decades. Maybe. Darth Blender's latest retro trailer redo shows us what Endgame would have looked like had it been produced 30 years ago, starring such 1980s icons as John Stamos and ALF:...
New 'Men in Black: International' Trailer Turns it Up As It Goes; Here's Everything We Know
Thu, 25 Apr 2019 21:15:26 GMT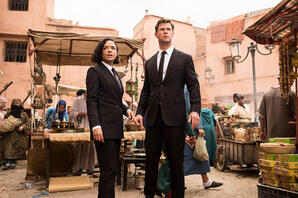 Seven years later, Sony wants you to remember the Men in Black franchise and how much fun the first three movies were, but also that you would like to see the series branch off with all new characters in foreign locations. With Will Smith and Tommy Lee Jones retired from this cinematic universe after the original trilogy, Men in Black: International transports the sci-fi action across the pond to London and introduces some new but familiar partners. The latest trailer for the Men in Black...
'MIB: International' Behind-The-Scenes Fun Facts That Could Answer Some Of Your Burning Questions
Thu, 25 Apr 2019 17:02:51 GMT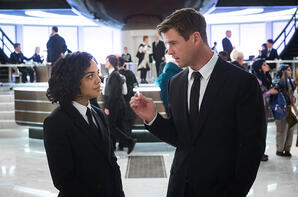 Ahead of the Men in Black: International premiere on June 14, loyal MIB audiences may have lots of questions about what the reboot will have in store. Will Tommy Lee Jones and Will Smith make cameos? Will there be Thor references? Who will sing the theme song? We don't have all the answers, but after visiting the MIB set outside of London last September, Fandango has tons of behind-the-scenes intel about what went into the making of MIB: International (and what could still unfold)....
A 'MIB: International' Character Guide To Fresh Faces (And Voices)
Thu, 25 Apr 2019 16:58:18 GMT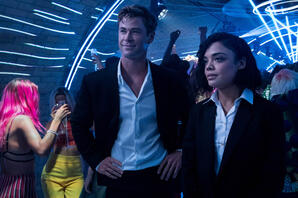 Here come the new men in black! After over two decades since the original franchise release, Men in Black is back with MIB: International. The rebooted spin-off from the film series focuses on the unlikely dynamic duo Agent M (Tessa Thompson) and Agent H (Chris Hemsworth) - and this time, they're going global. The original movies, spanning from 1997 to 2012, were made famous by Will Smith and Tommy Lee Jones, and although neither are starring in the upcoming reboot, there are tons of new...
Will Smith Battles Will Smith in First 'Gemini Man' Trailer; Here's Everything We Know
Wed, 24 Apr 2019 20:39:35 GMT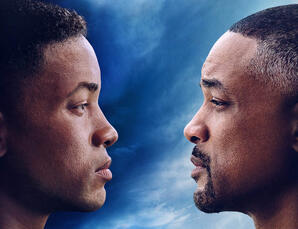 Do you miss the days of young Will Smith, when he was the Fresh Prince of Bel Air and making his mark on the big screen fighting aliens? Or do you prefer the current older version of the iconic movie star, teaming up with fellow baddies for the DCEU and partnering with Orcs on Netflix? What if we told you that you're about to get both at the same time? The upcoming sci-fi action movie Gemini Man will pit Smith against Smith, old versus young, thanks to the magic of today's best...
2019 Tribeca Film Festival Preview: From The Biggest Movies To The Coolest Cast Reunions
Wed, 24 Apr 2019 18:43:55 GMT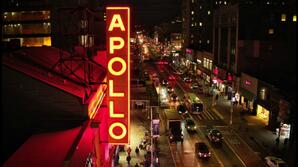 The 2019 Tribeca Film Festival is about to get underway in New York City, featuring 103 titles and lots more to do, watch and experience. From cutting edge virtual reality exhibitions to intimate conversations with some of the best ever in the world of film and television, this year's festival promises something for every kind of entertainment lover. Fandango recently stopped by to preview the 2019 festival on New York Live. Some of the highlights include an opening night...
Leonardo DiCaprio to Star in Guillermo del Toro's 'Nightmare Alley'; Here's Everything We Know
Wed, 24 Apr 2019 16:59:59 GMT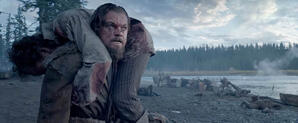 First published in 1946, William Lindsay Gresham's novel Nightmare Alley plumbed the lower depths of the entertainment industry. Tyrone Power bought the film rights and then starred in Edmund Goulding's big-screen adaptation, released in 1947. Meeting with mixed critical reviews and limited audience reactions, Nightmare Alley was eventually recognized as a distinctive, sterling example of the film noir genre. Guillermo del Toro (The Shape of Water) became involved with a remake in 2017,...
Today in Movie Culture: 'The Curse of La Llorona' Easter Eggs, 'Avengers: Endgame' Stars Name Their Favorite MCU Moments and More
Mon, 22 Apr 2019 22:29:48 GMT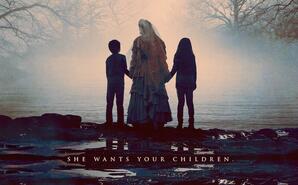 Here are a bunch of little bites to satisfy your hunger for movie culture: Easter Eggs of the Day: The Curse of La Llorona was the top-grossing movie over the weekend in its theatrical debut, and now everyone knows about its association with a certain horror franchise. Right? Either way, here's Zac Morris of CZsWorld detailing all the connections to other movies, as well a look at how La Llorona sets up a possible sequel: Franchise Recap of the Day:...
10 Years of Marvel Adventures Lead to 'Avengers: Endgame'
Mon, 22 Apr 2019 17:00:00 GMT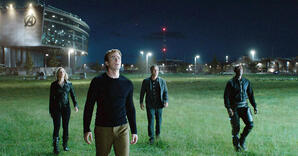 Where were you when Iron Man first flew? How loud did you cheer when Thor first wielded his mighty hammer? Did you weep with joy when Marvel's The Avengers assembled for the first time? Marvel Studios' Cinematic Universe has been provoking visceral reactions from longtime fans as well as newcomers for more than 10 years, throughout more than 20 super-powered films. In 2018, audiences were shaken by events in Avengers: Infinity War. Now it's all come to this: Avengers: Endgame will...