Watch Exclusive 'Countdown' Clip: I Need a New Phone
Mon, 21 Oct 2019 17:00:00 GMT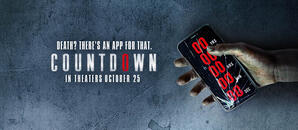 'Physician, heal thyself,' goes an old proverb, and that applies with triple the intensity in Countdown. A young nurse (Elizabeth Lail) downloads an app that appears to be harmless, yet soon finds herself in a deadly race for her life when the app predicts she will die in three days. How can she save herself from a certain death? Having already seen evidence of the predictive app's frightening power against others, and unable to delete it on her own mobile phone, the nurse...
Next 3 Major Disney Adventures: 'Frozen II,' 'Star Wars: The Rise of Skywalker,' 'Onward'
Mon, 21 Oct 2019 15:00:00 GMT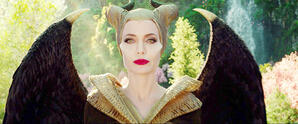 Painted with a villainous brush for many years, the titular character in Disney's Maleficent: Mistress of Evil reminds us all that people are seldom what they appear to be. Angelina Jolie stars as a mighty figure who is capable of doing great harm, yet instead strives to be a source of great comfort to her people, as well as something more motherly to her dearly-beloved Aurora (Elle Fanning), despite surprising, ill-intentioned opposition from Queen Ingrith (Michelle Pfeiffer). It's...
The Week in Movie Trailers: Robert Downey Jr. in 'Dolittle,' Adam Driver in 'The Report' and 'Marriage Story' and More
Fri, 18 Oct 2019 21:36:10 GMT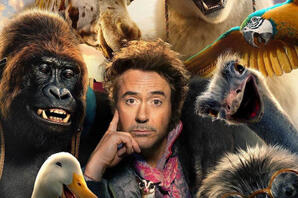 MUST-WATCH TRAILERS Dolittle invites you to a wonderful world: Universal shared the first look at Dolittle, the latest movie based on Hugh Lofting's classic children's books about a doctor who talks to animals. See Robert Downey Jr. in the title role of the family adventure, which opens January 17, 2020: Bombshell presents a real-life bad guy: Lionsgate dropped the first full Bombshell trailer featuring Nicole Kidman, Charlize Theron and Margot Robbie...
The Week in Movie News: Catwoman and the Riddler Join 'The Batman,' 'Addams Family 2' in the Works and More
Fri, 18 Oct 2019 20:52:04 GMT Need a quick recap of the past week in movie news? Here are the highlights: BIG NEWS Zoë Kravitz and Paul Dano joined The Batman: Casting is heating up for Matt Reeves' The Batman, which will star Robert Pattinson in the title role. Warner Bros. announced that he'll face off against multiple villains, including Zoë Kravitz as Catwoman and Paul Dano as The Riddler. Reportedly, The Penguin will join in the fun when the right actor is found. ...
See Stephen King's 'Doctor Sleep' Early With Fandango
Thu, 17 Oct 2019 16:00:00 GMT
The world will shine again when Stephen King's Doctor Sleep arrives in theaters on November 8, but who among you dares to go back even sooner? Fandango is giving you the chance to see one of this fall's biggest films early, just in time for Halloween. On October 30, Fandango will bring Stephen King's Doctor Sleep to theaters for one night only and tickets are now officially on sale right here. For more on the film, which stars Ewan McGregor,...
Watch Exclusive 'Jojo Rabbit' Clip: This Table is Switzerland
Wed, 16 Oct 2019 17:00:00 GMT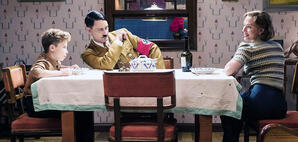 Faced with an unimaginable conflict, a young boy relies upon his vivid imagination in the beguiling new film, Jojo Rabbit. Living without his father during World War II, Jojo (Roman Griffin Davis) has succumbed to intense pressure from his young peers, as well as his fellow citizens in Germany, and become devoted to an imaginary, childish view of Hitler, as portrayed by director Taika Waititi. His beloved mother Rosie (Scarlett Johansson) is well aware of the perilous conditions in which they...
Watch Exclusive 'Black and Blue' Featurette: The Good Fight
Tue, 15 Oct 2019 17:00:00 GMT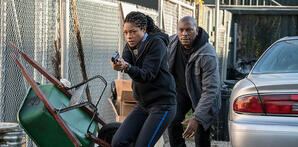 Young police officer Alicia West (Naomie Harris) must go on the run after she witnesses a violent crime in Black and Blue. Her life is placed in grave danger because she inadvertently recorded the murder of a drug dealer that was committed by corrupt cops. Alicia quickly realizes that no one in her community is willing to trust her — or any police officer, really — until a brave soul (Tyrese Gibson) emerges to help her escape from her increasingly desperate fellow officers in blue,...
Next 3 Major Awards Contenders: 'Jojo Rabbit,' 'The Irishman,' '1917'
Mon, 14 Oct 2019 20:31:38 GMT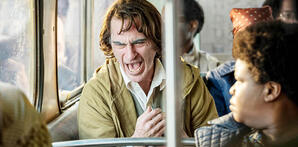 Proving to be a popular hit doesn't always guarantee awards consideration, yet Joker is poised to grab further attention in the coming weeks and months. While critical opinions continue to differ, nearly everyone agrees that Joaquin Phoenix gives a stunning performance as Arthur Fleck, a.k.a. Joker. As more people see Joker, we expect that talk about award possibilities will increase. Meanwhile, two other films have generated special buzz from early screenings at film festivals, while...
'Maleficent: Mistress of Evil' Kicks Off the Halloween Season
Mon, 14 Oct 2019 17:00:00 GMT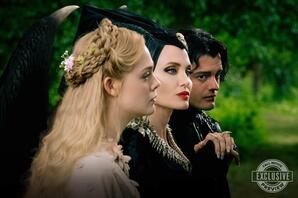 October belongs to Maleficent, also known as the Season of the Witch, so what could be better than an exciting new action-adventure starring the iconic Disney villain in her most menacing role, the Mistress of Evil. This is a perfect movie to kick off the Halloween season – a large-scale tale that delves further into a powerful character portrayed magnificently by Angelina Jolie. Previously, Maleficent was only known for her dark side, as showcased in the classic animated tale Sleeping...